Bookoola Ink

(07) 3201 2535


debra@bookoola.com.au


913 Mount Crosby Road, Mount Crosby, Queensland 4306
ABN 92 733 022 871

Like us on Facebook to go in the draw to win over $250 worth of Bookoola Ink resources. Competition will be drawn when we reach 2000 Likes! Join us on Facebook to find out about our latest offers, competitions and new releases.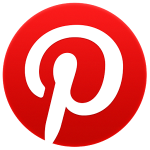 Follow us on Pinterest.
Bookoola Ink is an Australian publisher and distributor of exceptional early years educational resources. Our resources are designed and manufactured specifically for early childhood teachers. We pride ourselves in creating unique, informative and visually appealing resources. Our aim is to create a range of contemporary resources, which reflect the current needs of early childhood teachers. All of our resources are 100% Australian made.
In addition to researching the current curriculums and policies, including the Early Years Curriculum Guidelines, Early Years Learning Framework and Australian Curriculum, we regularly survey our customers to identify resources they feel would be useful to them in their early childhood classrooms.